Fall is my absolutely one of my favorite time to enjoy indoors, outdoors, blue skies, colder nights for backyard bonfires. The colors, climate and energy is on the peak. It is very very delightful and marvelous outside not only special park spots but everywhere around you. Spectacular reds, yellows, and oranges colors are fabulous to see, enjoy and soak into. This is the beautiful time that keeps you stay inspired! I have four trees in my front yard special for fall colors. So as soon as I step outside, it is fascinating to see the colors and mother nature's magic.
My favorite place to watch fall color is my house, around school, walk towards and around my school, drive to library and anywhere around town. But there are several best places around Columbus that I have had a chance to visit.
Mohican State Park
Mohican State park is a a nature retreat with forests, a river gorge, canoeing & fishing plus cabins, campgrounds & a lodge. There are several places like Malabar Farm state Park, Mount Jeez Overlook, Pleasant Hill lake, Pleasant Hill Dam, Fire Tower, Park Cable Bridge, Big Lyons Falls, Mohican Covered Bridge,
Pleasant Hill Lake is an 850-acre unlimited horsepower lake surrounded by 1350 acres of land. Pleasant Hill Lake has several recreational activities to enjoy such as camping, log cabins, marina, boating, fishing, hiking, hunting, picnicking, swimming, and kayaking.
2. Highbanks Park
Highbanks is a perfect spot for Biking, Canoeing/kayaking, day camps, fishing, play area, nature center, nature preserves, pets area, picnicking, sledding. It is a huge 1,200-acre park that has outstanding large concretions, are exposed on the bluff face and sides of the ravines. The park has 2.3-mile Overlook Trail to a deck 100 feet above the Olentangy River and a vast canopy of trees.
Hocking Hills is a Ohio's Crown Jewel. Hocking Hills is a 10,000 acres of forests, trails, cliffs and caves to explore. Popular areas include Old Man's Cave, Ash Cave and Cedar Falls. Consider planning your trip around the park's annual Grandma Gatewood's Fall Color Hike taking place Saturday, October 12.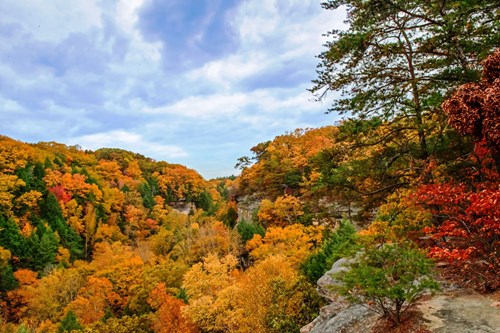 Participants will meet a naturalist at the Old Man's Cave Visitor Center and set out on a challenging 6-mile hike along the Grandma Gatewood trail. Next, get up-close to the region's vast fall foliage from above during a zipline canopy tour with Hocking Hills Canopy Tours!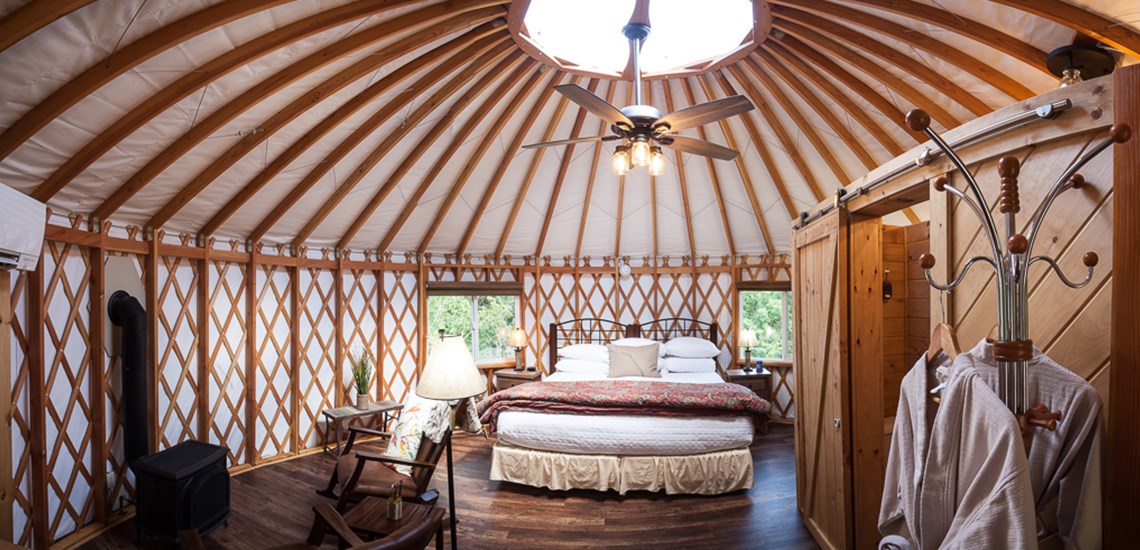 We went to check out this Inn & spa called "Hocking Hills yurts" which has cute cabins and also has perfect way to enjoy cabin life and tent camping. It's the perfect opportunity to enjoy the comforting sounds, sights, and smells of nature without sacrificing the luxuries you'd find at most hotels and resorts. As per one of the staff member, this place is a. way to escape and enjoy the nature's tranquility. There was also something about these cabins was those are made of Douglas fir wrapped in NASA-developed reflective insulation. Wow! that's so fascinating, I felt like staying there for few days or weeks.
4. Cuyahoga Valley National Park
Walk the inner loop of the Oak Hill Trail, experience the full autumn spectrum at Brandywine Falls and along the Brandywine Gorge Trail. My parents always take me to Ledges area trails in Virginia Kendall, Ledges Overlook that offers a spectacular view of the entire Valley and different colors.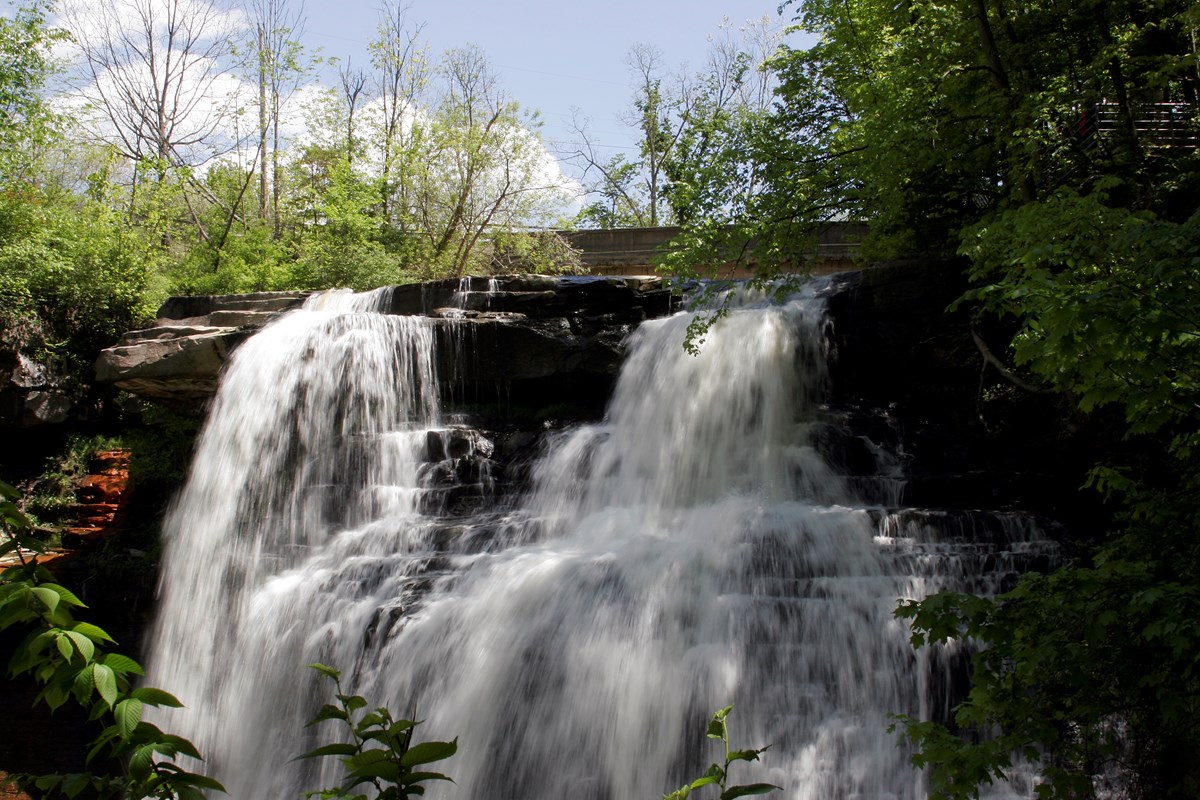 Several different spots like Everett Covered Bridge, Hale Farm & Village, Horseshoe Pond, Kendall Lake, Kendall Hills, and Blue Hen Falls.
4. Franklin Park Conservatory and Botanical Gardens
This two-acre garden focuses on art and educational experiences, featuring 16 interactive activities highlighting Ohio's landscape and geology. Be sure to check out the playhouse garden, canopy walk, wetlands and Nature Art Studio.
This is my favorite destinations – a Fairytale Land in ranklin Roosevelt park. It is combination of Wild West Town, European Travels and the animal-themed model train. The trains travel across over 1,000 feet of track that runs high and low, creating an immersive world to explore.
5. Innis Wood Park
Inniswood Metro Gardens is an awesome 123 acres, a natural woodland to native wildflowers, wildlife and waterways which provides a majestic backdrop to the beautifully landscaped gardens and lawns.
There are so many places inside the park, me and my siblings love this place.
6. Alum Creek State Park
This place is a family-friendly mountain bike trail or the half-mile Storybook Trail, boating, Camping, Disc Golf, Dog Park/Dog Swim Area, Fishing, Hiking/Walking, Horseback Riding, Hunting, Picnicking, Storybook Trail, Swimming. the beach is the largest inland beach in the park system. The park's large campground also offers a camp store, boating access, and a nature center for campers.
7. Scioto Audubon Metro Park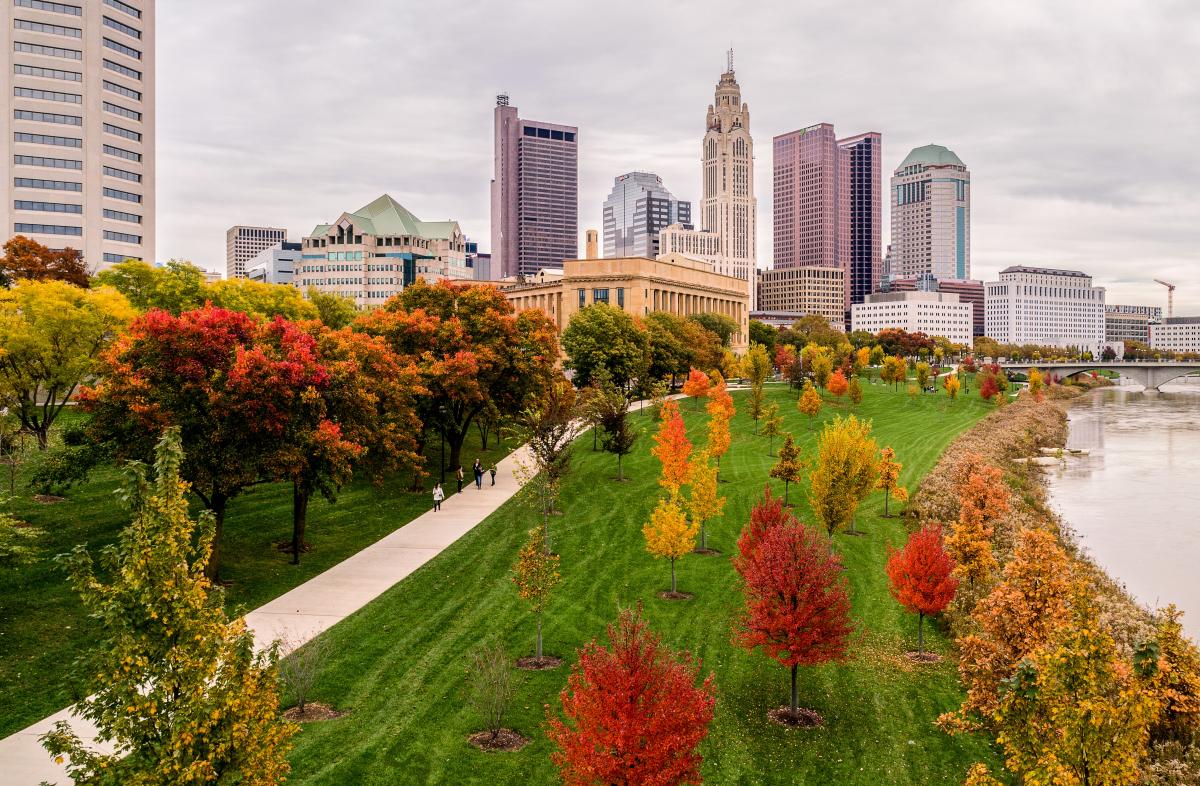 The Scioto Mile and Scioto Audubon Metro Park is one the best and easy place that we visit through the year. This place has a parking challenge but if you visit on Sunday there are free parkings, I know this is my dad's complain not me…LOL….I just sit in the car and get down at different destination to enjoy. This site is close to one of my favorite place i.e. COSO. But before go to COSO you need to roam around here.
8. Toledo Botanical Park
Toledo Botanical Park is open for all visitors and has collection of plants, statues, over sixty acres of display gardens. This is also perfect garden to visit throughout the year. Our family visit this park in Autumn, Summer, fall, all season. TBG has varieties of annuals and perennials around various garden beds and very pleasant display.
9. Columbus Rose Garden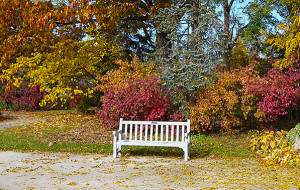 Hope this post encourages you to stay inspired and enjoy the fall colors.
Resources:
Ohio Department of Natural Resources
metropark.net
https://exploringhockinghills.com
Home
https://fallcolor.ohiodnr.gov
Experiencecolumbus.com